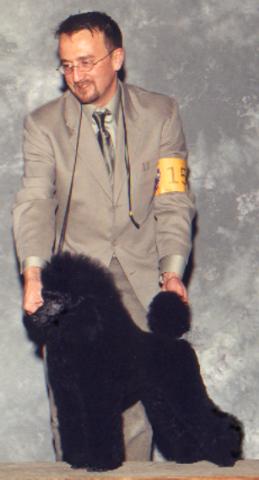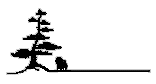 The "Fung Family" is an infamous group of Chowists dedicated to the preservation of Fun. Fung=Fun. We take our Fun seriously. We strive to make each event more Fung than the last. People often ask us for autographs mistaking us for movie stars, while others hate us for having "The most beautiful Dogs in The Whole World." Look for us LIVE at a Dog Show near You!!!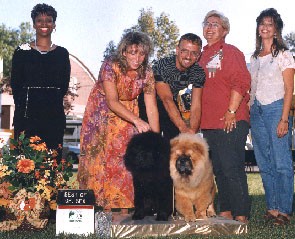 The fungs are so talented...We even put on Our own Dog show! Left to right is Mechelle Judging, Holley winning, Me helping, Carin Co-Owning everything, and JoAnna cheerleading!
click on any picture for a closer look, then close it and come back for more.
Carin, Holley and I,relaxing after yours truly judged sweepstakes.LOOK! they still like me, even though they didn't win!!!

Thats Fung!

Ben lovin' Barney

My favorite picture on this site.

two wonderful beings

Judy, my Latin Dance Partner in Crime. I love Her, She makes me feel like I'm leading even when I don't know where we're going, and She drives a mean Get-away-car.
Chow Chow expert, DR. Clif Shryock, also known as Father Fung. With Fung Sisters JoAnna, Angela, and of course McHolley!
sista Angela lookin' too fly with Her homeys

íNoche Vieja 2004!

The Infamous Fung Broz Doin' what they gots ta do. and doin' it well...
who are the Honeys with Bubba? Wait! could it be the oringinal Fung Sistas?
It looks like Bubba won!

Must be the HAIR?

Poor Carin and Holley.

They never get to have any Fun.

Me, Luis & DR. Wayne.
Now this was Fung!

Winning a Group 1 with a bitch out of my first litter of Pugs!

This is "Tori"

Owned by friend Sara Montgomery

Fung Broz Shannon & Jeff hard at work....or maybe they are discussing their favorite snack cakes ie: twinkies
We're just a couple Cheers away from bringing the House down with The Fabulous Fung Family Singer's Karoke version of YMCA.
Believe it or not, we have friends that have never even been to a Dog Show. They too THINK they are rich and famous and know how to have Fung.
Famous Fung and Tracey Ullman look-a-like, Christine. Doing what Fungs do.
Christine keepin' it

Caliente O' Canada

Shelby and I trying not to look surprized that we won!
If you find any of the pictures, commentary, or music on this page offensive, click the link below until you get over it!
Created: 14 Oct 2000 Edited: 25 Jan 2006