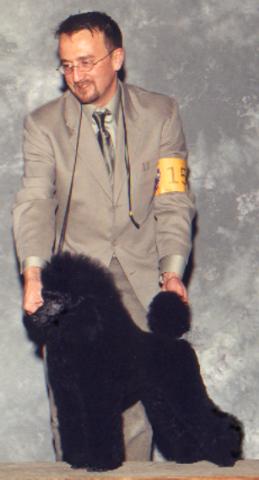 FEE SCHEDULE & HANDLING CONTRACT
click here for printable version
| | | | | | | |
| --- | --- | --- | --- | --- | --- | --- |
| | All Breed Shows | Benched Shows | Westminster | Any Prestige Show | Combined Specialty at an All Breed Show | Independent Specialty (minimum of 3 dogs shown) |
| Class Rate | $75.00 | $100.00 | $500.00 | $200.00 | $55.00 | $400.00 |
| Group Rate | 25.00 | 50.00 | 100.00 | 50.00 | 50.00 | |
| Sweepstakes | 55.00 | 75.00 | | 100.00 | 55.00 | 100.00 |
| Non-Regular | 55.00 | 75.00 | 75.00 | 100.00 | 55.00 | 100.00 |
| Ringside Pick-up | 75.00 | 150.00 | 500.00 | 250.00 | 250.00 | 400.00 |
| The following fees only apply if the dog wins one or more of these placements | | | | | | |
| Best in Show | 500.00 | 500.00 | 1,000.00 | 500.00 | 500.00 | 500.00 |
| Group 1 | 50.00 | 50.00 | 250.00 | 50.00 | 50.00 | |
| Group2 | 40.00 | 40.00 | 150.00 | 40.00 | 40.00 | |
| Group 3 | 30.00 | 30.00 | 100.00 | 30.00 | 30.00 | |
| Group 4 | 20.00 | 20.00 | 50.00 | 20.00 | 20.00 | |
| B.O.B | | | | | 100.00 | 250.00 |
| WD or WB | | | | | 25.00 | 100.00 |
Note: If you do not want me to show any other class animals for your breed, it will be an additional charge to be exclusive for your breed. Rate will be quoted.

Boarding rate for dogs kenneled for showing purposes only: $10.00 per day.

Board rates for dogs not being shown: All non-show dogs $20.00 per day.

Other Terms and Conditions:
A retainer for expenses and entries being made by the handler is required. Amount $500.00. Which will be applied to final statement.

Airport charge to pick up or deliver is $100.00. Breeding Charges for females sent in to bred is $100.00.

A special charge may be required for dogís first grooming when it enters the kennel for show purposes.

All veterinarian charges will be billed monthly at cost.

All entry service fees will be charged to the owner.

Ted Lee provides a monthly bill listing each charge rendered by show and dog; however, if there are any questions, please notify us promptly, so that any discrepancies can be resolved.

If payment is not received within 15 days of billing, a 25% late charge will be added to the unpaid balance each month.

All checks for handling, boarding, and entry fees should be made payable to Ted Lee.

If a dog is entered but not shown because of inconvenience or personal reasons on the part of the owner, the owner will be billed for normal amount of show and board.

The handler will be permitted to use his discretion when he has two clientsí dogs for Winners, Group, or Best in Show.

All

dogs subject to weekly charges for bathing and grooming, before, after , and/or between shows. Note: All fees are quoted per breed size and prices may vary.

Depending on amount of conditioning the dog needs, a service charge will be added.

In case, handler cannot make the ring, a qualified handler will take the said dog into the ring.

For all shows the hotel & gas expenses will be divided between clients equally. All expenses are pro-rated.

Owner agrees handler shall not be held responsible for illness, death, or loss of dog. Owner will be liable and accountable for any injury or damage incurred to or by dog.

All accounts have a credit limit of $1,500.00, once ANY of this is past due; your dog(s) may not be shown. It is always the handlerís discretion whether a dog gets shown.

For any non-sufficient checks a $35.00 service charge is added to your account in addition to any service charges from my bank.

Any account turned over for collection will be charged all court cost, legal fees, and collection fees.

Full time clients always have preferred status at shows over ringside pick-ups or part-time clients.

Client agrees to have a DVM do a Health check on dog no more than two weeks prior to leaving dog with handler. Vaccinations must be current, including Kennel Cough, and fecal exam.

Handler agrees to contact owner in the event that the dog needs medical care, if at all possible. But in the case of emergency, the hander reserves the right to make decisions concerning Veterinary care. Owner will be billed for all costs incurred.

Copies of Health Record, AKC Registration Certificate, and This Signed Contract, must be on file with Ted Lee, before he or anyone working in his behalf takes possession of dog named below.

In the event a client dog finishes, the handler will use his discretion whether to move the dog up, keep it in the classes or pull the dog for the remaining shows in which itís entered. All fees will be charged accordingly.
DOGS REGISTERED NAME______________________________________________________
AKC#__________________/____
This is a legal and binding contract in Marion County, Indiana
CLIENTS SIGNATURE DATE
HANDLERS SIGNATURE DATE
WITNESS SIGNATURE DATE
Ted Lee & Fur-Bee
5201 Byram
Indpls.,IN. 46208-2421
(317) 257-9379
www.fur-bee.com
Client information
Name_________________________________________
Address________________________________________
City/state/zip_____________________________________
Home#________________________________________
Cell#__________________________________________
Email__________________________________________
click here for printable version