what's new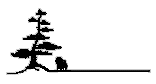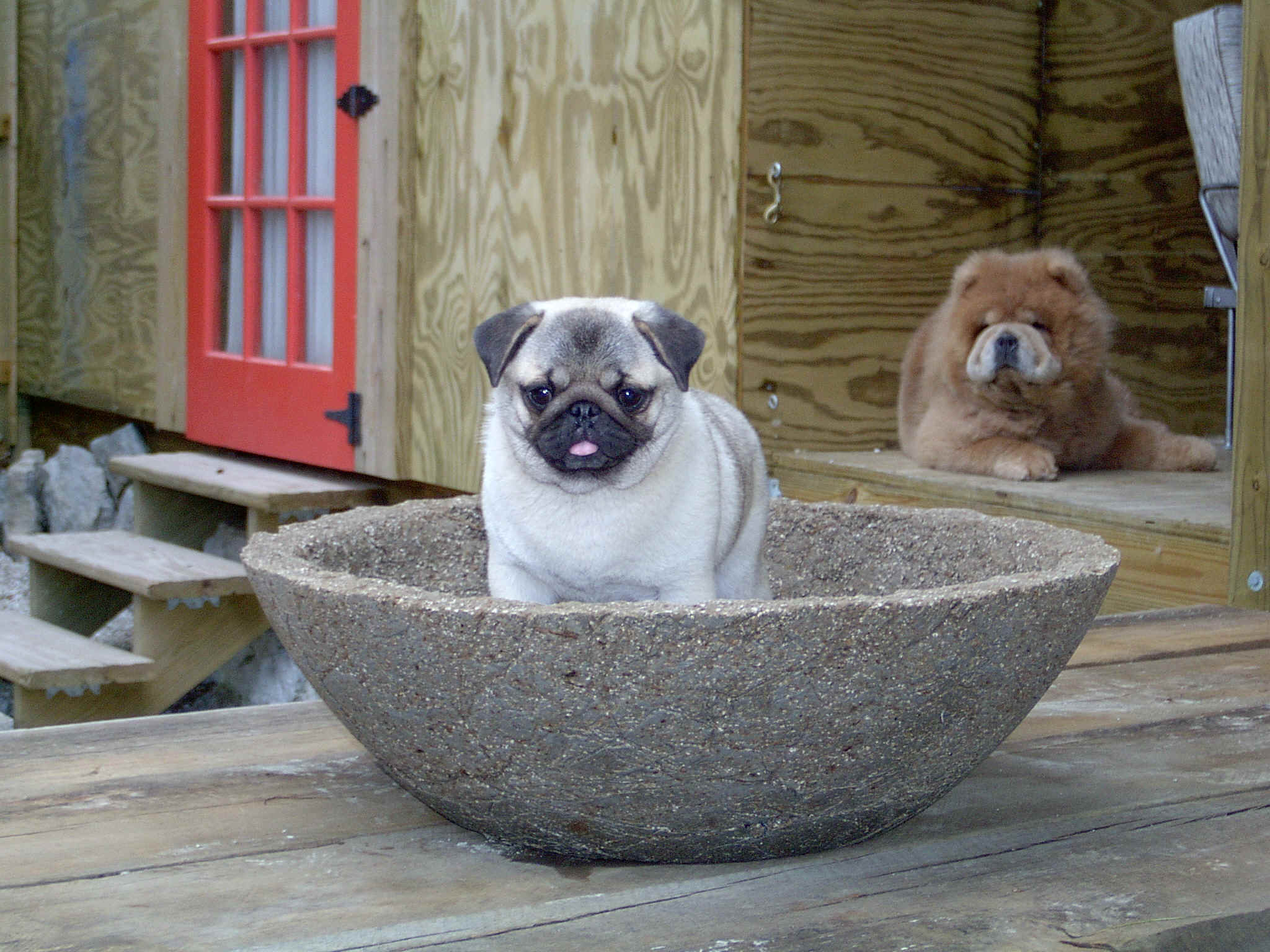 "Bubbles" in a bowl...click Picture for pedigree!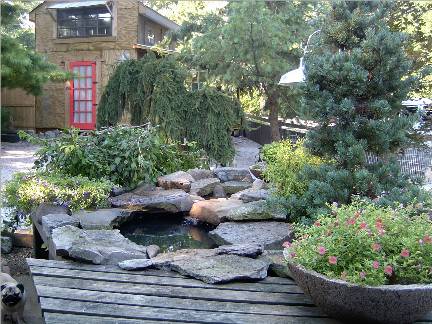 our little pond gets a big makeover click the picture for more!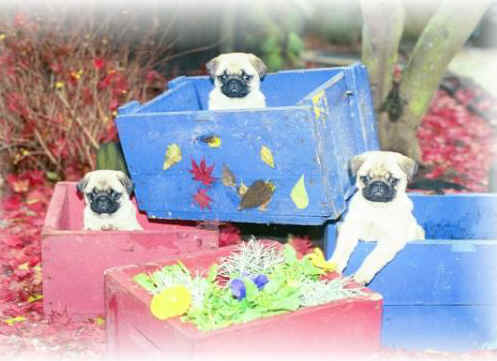 above is our first litter of pugs at 10 weeks old. They are all grown up now
and have all earned their akc championships!
left to right are
CH Fur-Bee's Booty Licious, CH Fur-Bee's Tooty Licious (multiple Breed and group winner), & CH Fur-Bee's Bubba Licious
look for their kids in a ring near you...........Click on pugz por mas information!