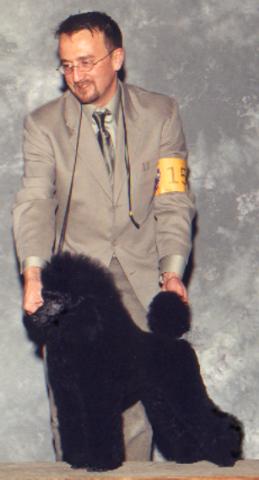 chowz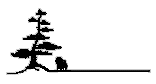 *The Chow Chow is a medium-sized, sturdily built, Spitz-type dog with a square body; large, broad head with a short, broad, and deep muzzle; prick ears with rounded tips; and a short-coupled body. The Chow Chow's face has a characteristic scowl. The length of body from point of buttocks to prosternum is equal to the height, measured at the withers. The tail is set high and carried close to the back. The hind legs have little apparent angulation, causing a characteristic stilted gait. The coat may be smooth or rough.

An ancient breed of northern Chinese origin, this all-purpose dog of China was used for hunting, herding, pulling and protection of the home. While primarily a companion today, his working origin must always be remembered when assessing true Chow type. A powerful, sturdy, squarely built, upstanding dog of Arctic type, medium in size with strong muscular development and heavy bone. The body is compact, short coupled, broad and deep, the tail set high and carried closely to the back, the whole supported by four straight, strong, sound legs. Viewed from the side, the hind legs have little apparent angulation and the hock joint and metatarsals are directly beneath the hip joint. It is this structure which produces the characteristic short, stilted gait unique to the breed. The large head with broad, flat skull and short, broad and deep muzzle is proudly carried and accentuated by a ruff. Elegance and substance must be combined into a well balanced whole, never so massive as to outweigh his ability to be active, alert and agile. Clothed in a smooth or an offstanding rough double coat, the Chow is a masterpiece of beauty, dignity and naturalness, unique in his blue-black tongue, scowling expression and stilted gait.

Keen intelligence, an independent spirit and innate dignity give the Chow an aura of aloofness. It is a Chow's nature to be reserved and discerning with strangers. Displays of aggression or timidity are unacceptable. Because of its deep set eyes the Chow has limited peripheral vision and is best approached within the scope of that vision.

The Chow Chow originated in Asia thousands of years ago. While the ancestors of this breed are unknown, the breed can be traced back at least 2,000 years to the Han dynasty of China. The Chow Chow originated as a sporting dog, used by Chinese aristocrats to hunt pheasant and partridge. The name "Chow Chow" is derived from pidgin-English slang used by sea captains to describe the contents of cargo crates full of miscellaneous Chinese goods. These oriental dogs became popular during the Victorian era in England and first appeared in the United States in 1890. Today, the Chow Chow is primarily a family companion and guard dog
*taken from akc breed standard for the chow chow

Created: 14 Oct 2000 Edited: 18 May 2005